Fr. Brendan Hogan
Parish Priest
Fr. Brendan was ordained a priest for the Diocese of Sale on March 26, 1999.  He ministered in the parishes of St. Mary's Bairnsdale, St. Colman's Orbost and St. Brendan's Lakes Entrance, and was appointed Parish Priest of Our Lady Help of Christians, Narre Warren on January 19, 2011.
Fr. Brendan was involved in ministry prior to seminary life and priesthood.  Whether visiting the sick, celebrating a wedding or walking with families in grief, he sees God's love constantly being revealed. He says, "OLHC is the most amazing place to celebrate liturgy. I am constantly moved by the music, prayer, the faith and commitment of parishioners; the way we reach out to each other, greet one another, share our sorrows and joys, and just simply and profoundly celebrate life. This is who we are as a community. In a vibrant community like ours, you cannot help but be inspired to live the gospel with trust that God is at work in us and through us, building the kingdom. I hope that you can join us in our many celebrations. You will not be disappointed."
Fr. Isuru Weliwatte
Assistant Priest
Fr. Isuru Weliwatte began his Priestly Ministry at Our Lady Help of Christians Parish in May 2019. He is a proud Sri Lankan-Australian. He migrated to Melbourne in 2003 to do a Commerce Degree at Deakin University Burwood. After graduation, he responded to the call of Priesthood and joined the Missionaries of God's Love in 2008. He was ordained at St. Dominic's Camberwell in 2015. He has lived in Melbourne, Canberra, Sydney and Darwin. He is also doing a Master of Counselling part-time through the Australian Institute of Professional Counsellors. Fr. Isuru says "I am very blessed to be part of Our Lady Help of Christians Parish and I am looking forward to growing and spreading the Love of God with our vibrant Parish Community."
Emily D'Sylva
Pastoral Associate
Emily has been part of this Parish community since 2004 and volunteered on the Sacrament program team. She was employed as the Sacrament coordinator of the parish in 2007 and served in this ministry up until 2018 and enjoyed being involved in the faith journey of children and their families over the years. In January 2018, she was appointed as the Pastoral Associate of the parish and has found the role profoundly satisfying.
Emily says, "A pastoral worker is an "enabler" of pastoral care within the parish and beyond. Whether it involves communion to the sick or visiting an elderly parishioner, or the encounters around preparing adults for their Sacraments of initiation, being a pastoral associate is a vocation that simply challenges you to be there with people in times of need. It requires you to be deeply attentive to the pastoral and spiritual care of fellow parishioners, to provide prayerful and active support to the clergy in the parish and to the various lay ministries within the parish. Above all,  being a pastoral associate as a whole is an invitation to a journey which transforms you from within and brings with it, many blessings and enough challenges to keep you humble but yet strong."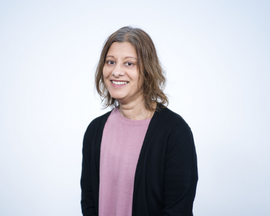 Sharon Andriotis
Sacrament Coordinator
Sharon is the Parish Sacrament Coordinator and has been  a parishioner at Our Lady Help of Christian parish for the last 20 years. She is part of two Ministry groups, within the parish. Her role is to work with the parish priests and  liaise with the REL'S in helping children and their families prepare to receive the sacraments of Reconciliation, First Eucharist and Confirmation. Sharon is passionate about helping children learn more about the love of God and is pastorally sensitive to the needs of those families involved in the program and very supportive of them. Sharon says, "I felt a deeper call to serve God and respond to His calling and was delighted when I was given the opportunity to join  the parish team as the Sacrament Coordinator in June 2021.  Though my role is quite challenging, it is also rewarding. I find great joy in working with children and in helping children and their families in their journey of faith. May the word of God fill your children with joy and lift their spirits and remind them of the tender heart that God wants all his children to have as they say "yes" to Jesus in their Holy Sacraments.
"And he took the children in his arms and blessed them" – Mk 10:16.
Vea Vaka'uta-Lolohea
Safeguarding Officer
Dewi De Leon
Bookkeeper/Admin Assistant
Gloria Luliano
Youth Minister
Gloria Aupito Iuliano is one of the Youth Ministers alongside Hanson. Gloria and her family have been apart of this parish for over 10 years. Coming from a big family, formed a passion for serving others. In 2018 Gloria decided to do a year a Mission with Net Ministries where she spent a year serving the young people of Brisbane. Gloria loves music, which has enabled her to use her gifts and talents to spread the Gospel. Gloria believes Joy and laughter bring out the Christ in us. She hopes to bring that to the youth of our Parish Community.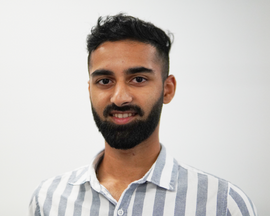 Hanson Wilson
Youth Minister / IT&Media Support
Hanson is one of the Youth Ministers at the Parish along with Gloria, who takes care of all the youth involvement in the Parish. Hanson, along with Gloria, runs the weekly gathering of the youth groups at the Parish, planning each week's topics to be explored with the youth, to assist in their spiritual growth and to strengthen the community bond among the young of the Parish. Hanson very much enjoys his work at the Parish and says "I strive to get the youngsters active in their faith and help them build the foundations of their faith, so that they may be able to face the challenges of being a Christian in this modern age, and go on to be a light to the world". Hanson also helps with the IT and media aspects of the Parish and the office.